A
Speaker
Thank you again so much for your very informative presentation this morning to Mastery Circle.  I so admire your enthusiasm and passion for your topic! And we really appreciate your time and energy in bringing this to our group!
With Love and Appreciation
Marigrace
Mastery Circle
Author
Rosalyn Kahn's effort in bringing the important combination of stress reduction while experiencing pure joy is plainly seen in her new book "Dogs and Roses : Reducing Stress and Anxiety in These Troubled Times. It is as informative as it is uplifting. Her choices of the photographs she has selected will instantly bring a smile to your face and an immediate softness to your heart. The stories which accompany the pictures are thought provoking and hopeful. I have suffered from severe depression for most of my life and now I am in an unique position to aid other's with theirs. Rosalyn's book is a definite "teaching" tool which I am more than happy to recommend to anyone who needs a "quick" pick me up. – Bruce Gold (Gifted Spiritual Healer and Life Coach)
Host 
Thank you very much for your beautiful personality. You did an excellent job hosting the interviews on the Red Carpet for our sponsors and models at June 17 at the Father's Day/ Birthday Event held at Phoenicia in Glendale! You did great job. We would like to continue to work with you.
Galina Capanni
GC Entertainment/Mrs. Perfect Lady
Speaker. Host, Coach and Author 
Rosalyn has a very kind spirit and is a knowledgeable author, speaker, host, coach. She is great at teaching other speakers and coaching them into speaking at the TedX stage. Recently I recommended a client to Rosalyn, someone that dedicates his work to creating awareness about the environment, with a great potential, worthy cause and that I thought could use Rosalyn's expertise to take his ideas and projects and share them in a bigger stage. Few months later he was at a Ted X event.
Karla Silva 
Impressions by Karla Silva,
Brand, PR and Marketing.
TEDx Speaker
I recently spoke on the TEDx stage, which was something I always wanted to achieve, with Rosalyn's help. Her experience as a professor, with her coaching and strategy, helped me recognize and tell my story and connected with the audience. Rosalyn coached me to use my own experience and rise to my own greatness. She inspired me with her techniques which helped me become more productive as I developed a higher level of creativity.
Thank You,
Doron Gazit
Thank you,
Doron Gazit
www.facebook.com/doron.gazit.7
Thank you:
Hello Professor Kahn! My name is Zeahlot Lopez and I took your communication 101 class in 2006 at Antelope Valley Community College. I wanted to thank you. Because of you I was inspired to continue speaking publicly. As of 2015, I completed my masters degree for Marriage and Family Therapy and am a month away from received my professiona license to practice. I am also an active member of Toastmasters for Mental Health Professionals. Your class really helped me and grew my passion for public speaking.
Zea  Lopez 10 years later
Gratitude:
I am grateful that everything that has happened this term has taught me that I can succeed, that I can do this. Before I started working wth you and doing other things to help me I was very worried that although product design was something I wanted to do it wasn't something I could do and i'm very glad this term has turned out so positive.
– Russell Barry after 2 months of work.
COVER LETTER FOR A JOB APPLICATION
Thanks Rosalyn, for the most professional, heartfelt, and right to the point cover letter you helped me write for a job application. This was a true act of kindness. I have got the most amazing comments about it, and that is because of you. Thank you so much, and as you say, Gratitude beyond words.
Jacky Melikian – Insideout Meetings and Events (July 14, 2016)
I have been working with Rosalyn for almost three weeks now and she's really helped me improve. For a long time I have had serious problems procrastinating and putting things off that were negatively affecting my life my life and causing me to fail my college classes. With Rosalyn's help I've gotten a better handle on my life and have new ways of dealing with stress that help me not procrastinate.
-Russell Barry
"Rosalyn is an inspiring speech coach! She added sparkle and dimension to my speech that caused me to shine brightly in front of a 400 person audience. Her encouragement and suggestions brought me to a new level in public speaking."
-Debbie Dickson, Founder & President of Smith Dickson
"Rosalyn and I first met in 2015 at TEDx event at South Hills High School. She worked very closely with the student leaders on our campus and hosted a moving and impactful speech the night of the event. Her words were both inspiring and powerful as she challenged our audience and student body. Rosalyn was a way of motivating those she surrounds and making a greater difference in the lives she touches.
I speak very highly of Rosalyn, not just because she came to South Hills High School to host our TEDx event but also because her words become actions. Shortly after the TEDx event Rosalyn asked to become more involved with our student body. She found out a student was in need of a lap top and she went through every channel she could to find a lap top that could be used by one of our students. It was an exhausting search yet she always found a way to keep the quest positive and her passion never ceased.
I am very grateful for the long lasting relationship that she has created between herself and South Hills and we look forward to working with her in the future." 
-Matthew J. LeDuc, Activities Director South Hills High School
"I want to thank you for providing a shorter version of your TED talk to my class. Very enlightening for me and the students. You're a wonderful speaker and a dear colleague."
-Darryl-Keith Ogata
"Thank you Roselyn for speaking at our Strategic Business Allianz luncheon. Our members definitely walked away with a few great ideas how to lower their stress levels at work and how Random Acts of Kindness can help each of us build our businesses. PS – your book, "Random Acts of Kindness is Changing the World is awesome". I don't know anyone who would not benefit from reading it."
-Jeff Gurman
"I was scared to get a speech class because I had a different though. I love this class has I said because I feel comfortable and not that scared in front of the class. I am so sorry of what happen today in the 9:30 class, but the classmate didn't realize that he had a professor that he could had learn how to be a better speaker. One thing I know that having a professor like you that offers the help and time to get a better grade in the class and how to improve in our speak is difficult to find. One as a student needs to appreciate those things that in life are difficult to find. I said these with all the truth."
-Jamie Galindo
"We have often heard the expression, "History Repeats Itself." We are all also well acquainted with the doctrine that Youth are the Future of America and society as a whole. In her masterful delivery, Rosalyn Kahn addresses the youth in a motivational talk and poignantly reminds them of the civil activists in history that paved the way for the civil rights and liberties that we enjoy in America and Society as a whole. Rosalyn paints the picture that the Youth in this country can impact the world in the same way as a "stone ripples throughout the pond." She cites historical legends such as Rosa Parks and the great Australian Peter Norman as trendsetters in World History and urges the Youth to own their potential roles as leaders at home and abroad."
– Eric Gerace
"I had the opportunity to hear Rosalyn speak at TEDx Walnut about Breaking Cultural Barriers. Right away, I knew that Rosalyn was a professional. She is a powerful storyteller. She speaks with passion, grace, and confidence. She isn't afraid to use silence and emotion to hook the audience in. Rosalyn told the stories of three inspiring change agents in history and tied their stories together in one moving speech. Rosalyn is truly a captivating speaker."
– Aileen Xu, TEDx Walnut 2016
"Your talk was my favorite of all the speeches"
– Camera Operator, from Mt. Sac Yesenia Romera
It was very invigorating and shed light onto the heroes of women's suffrage and civil rights. The greatest benefit I learned from your speech was that speech giving is a very powerful medium in influencing others to do things. Your speech definitely inspired others to do things and create a difference in the world, starting from throwing their rock into a pool of water. Their ripples are influenced by you and your amazing speech!
– Nathan Wong
"You are a first class act. I knew that giving the task of selling tickets was in responsible hands when I called on you. I am glad that you are receiving some reward for your effort. I am greatly impressed with your abilities but then that is why you are a college professor right? Thank you for sharing your talent and lending your tall stately presence to the event. You looked terrific last night. It appeared you had a good time as did all. I am also greatly grateful for the opportunity to be involved with this venture and believe that it can build to an even higher plateau with so much potential."
– Carmelita Pittman, Actress, known for Brando Unauthorized (2011) and BNow! (2015).
"The part when you talked about your life- changing moment"
– Micah
"Your story telling is smooth and easy to follow. Each lesson is very well brought out."
– David
"Rosalyn Kahn is one of the most incredible connectors I have ever met in my life! Her ability to put me in contact with the right person made all the difference in the world in getting me on the TEDx Stage."
– Daniely Tyler Pohnke
"We had an exciting night inviting 120 youths to a night of fun to be anchored by community speakers like you who talked about the importance of education in their lives. We thank you for taking the time to come and speak to our youths. While you spoke more about spiritual & character building themes than actual education, the youths really enjoyed hearing you speak.
The Board appreciated your time and look forward to working with you at some of our other programs and events helping less advantaged youths see that college is an attainable goal. I highly recommend you to other organizations that would benefit from your experience."
– Mr. Richard S. Awni, Chairman, Family First Foundation
"Thanks for sharing a special part of your life and dedicating it to foreign students."
– Steffany Ayala, Entrepreneur Speaker
"I cannot tell you how captivating and moving your speech was to the audience. Thanks for coming out to share your stories."
– Marisol Martinez Wall
"Thank you so much Ms. Kahn. I loved your passion and emotion portrayed through your voice and actions. You are really awesome. I really identified with what you said about reaching out to those who sit alone."
– Marina Toeng
"I really liked your speech! It was one of the most impactful because you really put your heart into it. The passion that you had while talking really spoke to me and inspired me. Thanks for sharing your story."
– Anonymous,
"I shared that pain. Thank you for your speech it meant a lot."
– Anonymous,
I was absolutely impressed by your presentation!!! I can feel your passion, and definitely understood why sympathy and empathy are so vital – I think they are integral to a solid character. I think you should share this presentation with more classes! I could tell you got their attention!!! These high school senior students will soon join the college scene, and every opportunity to help them become better thinkers with strong human sensibilities would help to improve their chances to succeed! Your talk certainly "woke" them up that morning! What a refreshing experience!
Making a gratitude list is such a worthy exercise! Many do not realize they are sooo tremendously blessed. It only takes a few minutes of focus, and a little guidance, a little prodding, to recognize these blessings – and this simple effort could change one's attitude to a better, positive perspective.
Best of luck in all your endeavours!"
– Debbi M Villareal-Mitra, Health, Wealth & Wellness Business Concept
"Rosalyn is a gifted soul & speaker. Relevant, resonant & impactful."
– Christopher B.,Voices of leadership
"I was deeply touched by your speech because I relate. I'm still undocumanted living here for 16 years. It's so difficult to live in the US with not documents in spite of all the efforts I made to obtain them. However I'm still do my best everyday and making the best of life. Thank you so much for your speech."
– Luz Sanchez,Voices of leadership
"Because of Rosalyn I can now see myself on stage at Ted. Having a book and being on a Ted stage is now part of my business strategic planning."
– Richard Barrter,Volt leadership toastmaster
"Compelling speaker whose own kindness is part of every phrase and faces of her message. Inspiring and educational material that infuses help and hope – for those of us who want to find purpose and those of us who want to express it on the stage."
– Shawna,Volt leadership toastmaster
"Great introduction to the world of Tedx. Gave the audience the courage to stand up, dream big and think of your self on the big stage – make a difference in someone's life. Thank you Rosalyn Kahn."
– Mohammed Khoiya,Volt leadership toastmaster
"The talk was very informative and interesting. There isn't really any things to do to improve. I think it was nice."
– Adam,Verdugo High leadership class
"Rosalyn is truly and inspirational speaker. She engages the audience, tells stories and keeps us on the edge of our seats. Her questions make us think and allows us to realize that each and every one of us can make a difference."
– Cindy L.,National Association of Women Business Owners
"Rosalyn Kahn presents a compelling message for would be speakers to hone their speaking skills. This would be a benefit for NAWBO member interesting in developing their speaking skills. I believe it would make a great speech for NAWBO dinner meeting speaker or educational workshop."
– Cindy C.,National Association of Women Business Owners
"Very interesting talk, as someone who has not know about Tedx. I will now do some research on the organization. It was a very clear message; the enthusiasm behind the speaker was very compelling."
– Anne M.,National Association of Women Business Owners
"I have no clue on how to on TEDx. After hearing Rosalyn Kahn's presentation, I am clear as wthat it takes to be a great unique speaker and selling my unique message. I will definitely look into this to learn and grown to become a speaker on the TEDx platform. Thank you Rosalyn for sharing your expertise."
– Danielle Khim,National Association of Women Business Owners
"I loved the energy, heartfelt presentation. Loved the interaction with the groups and having us interact."
– Anonymous,Armenian Veteran Association
"Rosalyn is a "go-to" person for information on how to prepare a TEDx talk and coach you to get there."
– Lance Webster
Program Quality Director, District 52 Toastmasters
"I enjoyed the real and honest communication You talked about real life that help the human."
– Emil S.,Armenian Veteran Association
"It was all good. I loved it!"
– Vandan G.,Armenian Veteran Association
"I could feel in heart as well as head"
– Meruchan M.
"Thank you Rosalyn for bringing information about TEDx speaking opportunities. You helped me understand what the TEDx speech is and how I could prepare myself for that TEDx speech opportunity. What I learned I will apply to the preparation of all my speeches and move more quickly toward my goal of becoming an outstanding speaker. Thanks for sharing your expertise."
– Karen Hudson, Distinguished ToastMaster
Social Media Toastmaster
"I've known Rosalyn as a great ESL and public speaking instructor. Recently, I've discovered her other talent – coaching! She's a true professional with a drive and passion to help her clients achieve the best results on TEDx stage or any other public speaking setting. She'll work with you to create a custom coaching program that fits your objectives and will assist you in writing and structuring the message so your presentation shines and makes a lasting impression on your audience. Give her a call today! You will not be disappointed."
– Yuriy K.
"After finding out about Rosalyn through an old friend I promptly contacted her, and she responded immediately. It was easy to talk to her, she is a great listener, and she gave her honest opinion that was clearly backed with great experience. She took time out of her busy day to meet with me, and was very insightful on our project. She gave advice that was priceless and helped us better understand what exactly our product was. A genius when it comes to the art of presentation, I am recommending her to anybody that needs help in this area. She clearly has an excellent talent on how to take any idea and make it brilliant. Even though with our recent course of direction at the organization we are unable to use Rosalyn's services, we will cherish every moment she gave us."
She can teach you how to sell an icicle to an eskimo.
– Andrei Doroshin, Executive Director / Invisible Sea
"You have excellent voice modulation and make it easy for audience to follow. The transitions were logical and well timed. Your interesting stories were quite descriptive and set up scene. Topic on Tedx is of interest and valuable to the listener."
– Dick Churchill
"You are an excellent story teller and the topic captured the audience attention."
– Rebekah Chang
"I enjoyed the way your talk encouraged us to take action now and not wait until it is too late!"
– Kim Sharp
"The first semester at CA State University, Long Beach was quite challenging, but I ended it very well. I did very original projects in ceramics and I built a strong portfolio to apply for the Bachelor of Fine Arts next semester.  I have to say that your class was the most important one I had. The step between Community College and University is huge but your teaching allowed me to get an "A" in every single presentation I made."
– Eugenio Micheleni, Former SMC Student
"I want to thank you for all the help you provided to make me a better public speaker. You have been an interesting and very motivational individual. Without having gone through the course with you, I don't think I would have had the courage to involve myself with the Funeral Honors Team at my job. With all the practice and work that I've done in your class I am now less intimidated when being front and center of an audience. I am thankful that I did not quit."Name omitted to protect privacy "I wanted to thank you for giving us students, at the Los Angeles School of Global Studies, the chance to take a college course.  I have taken other college-level courses besides this one and found this one to be very self-rewarding…Self rewarding in the sense that it felt like a real college course. Her deadlines had to be met.  She had no tolerance for late work. The demand for high-quality work."
– Mathew Aguilar, HIGH SCHOOL OUTREACH CLASS FROM LOS ANGELES CITY COLLEGE
"Rosalyn is a warm, endearing speaker with a true desire to inspire her audience.  She speaks from the heart, in a practical, grounded manner. Congratulations on booking another speaking engagement.  Have fun!"
– Jen Bloom 
"I enjoyed your talk. You were animated and I'm impressed that you spoke without notes. You kept the attention of the audience. I had no trouble hearing and understanding you, in spite of being hard of hearing. So many speakers speak too softly, mumble or talk into their hands.  I think most writers need to improve their speaking skills."
– Alan Cook, Author Southwest Manuscripters
"Rosalyn Kahn is a supreme motivational speaker, one who is not afraid  to open up her world and share personal experiences exemplifying life's  lessons. Her perspective is that of a teacher, leading the audience to  explore and discover the truths that resonate and inspire positive actions.  I heard her talk, "Family Dynamics 1 of 7″ which highlighted  her family's struggles and how they overcame them.  It emphasizes the importance of family and the bonding of relationships that last a  lifetime.  The talk stresses that family is forever, for always, no  matter what.  It is a message that is as applicable in the home as it is in the workplace.  That it all begins with caring."
– GLENN W  ANDERSON, QUEEN STREET PRODUCTIONS
"Rosalyn did a wonderful job conducting a speech workshop at the Mid-Valley Regional Library in April. Twenty-five people attended and gave positive feedback to the library for having attended Rosalyn's "How to Create a Powerful Speech" lecture. The group was attentive and participated in the practice session designed to improve their skills. As a result, Rosalyn is in the process of being added to the recommended speakers for free public programs at the library."
– Vicki Magaw, Sr. Librarian at Mid-Valley Library 
"Rosalyn Kahn speaks with enthusiasm, intellect, and experience. You will find that she edifies and uplifts the people in the audience."
– Christopher Bedrosian, Entrepreneur
"She speaks with passion; she has a lot of energy and interacts with her audience. Rosalyn speaks from the heart. "
– Chella Diaz, CEO Money Basics 101
"The stories she told captivated the audience. Members were still talking about it the following week. Our Kiwanis group has a lot of speakers each week and Rosalyn Is one we would highly recommend to other groups."
– Severyn Ashknazy, President of San Fernando Kiwanis Club
"Audience was spellbound; hanging onto every word she said."
– Patricia Davidovich, New Horizons
"Your organization is excellent."
– Bob Zwirn, Retired Rocket Space Engineer
"Rosalyn
Thank you for being on the show.
Great Guest!
FYI
Listen to my new episode TedX Speaker Secrets To Success with Rosalyn Kahn at http://klou.tt/12qh6kkbv1kpl #TheBottomLineShowLiveRadio #teamezway"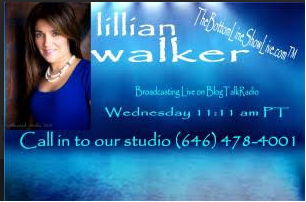 "I am thankful to have been introduced to Rosalyn Kahn, who spoke at Ruth's Chris Steakhouse in Woodland Hills, CA at the Ladies Night Out Event on May 13th on "Whispers from my mother–Creating Lasting Memories from Mothers and Daughters" with great passion.  Her presentation was engaging and got everyone involved in sharing their most memorable story about their mothers. Her talk was inspiring and moved the crowd.Thank you for sharing and spreading messages of love and random acts of kindness."
– Maya Camara, Sales Manager, Ruth's Chris Steak House Woodland Hills

– Senator Pasqyual Bettio

– Loney LeeYoung, Tedx West Covina

– Brian Langlois, Leadership Adviser

– William Kurstin, Photographer

– Steve Jordan

– First American Foundation I Go to College

– Shawna Swanberg

– Video Ed Sharpe

– Cynthia Logan, National Association of Women Business Owners

– Armenian General Kachi Kampurizan

– Anonymous

– Evan Sharidizian
– Aujene Butler & Reed Walker Smc students,, First American foundation I Go to College
– Neury Heng, Amazon #1 Best Selling author from Internment to Fulfillment
– Anne Lauren
– Jenny Edwards, Video Editor & Photographer

– Louis Gill, TV Host, United States Selected Service on a Local Board
– Eduard Enfialyan, Director of Research Geopolitical Club
– El Donna Lewis Fernandez, Professional Speaker, Author, Trainer and Coach 
-Heather Magelson, Author, Coach, and Transformational Leader
-Josh Bailey, Advisor to David Fagan's Icon Builder
-Nicole Younesi (Marketing Manager at Noell, Los Angeles), "You have taught me so much and I owe you! Truly, I would not be where I am today, without you and what you have taught me in Speech1 at SMC."
– David Ben, Regional three Vice President
– Brenda Fortune, Outreach Chairperson of the Sunland/Tujunga Neighborhood Council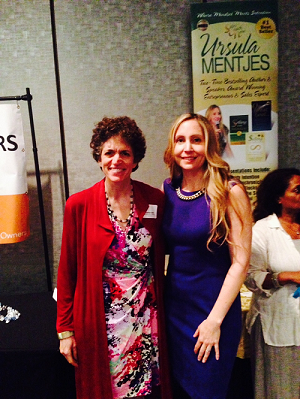 – Rosalyn Kahn, and Ursula Menjes, Sales Coach.